By Jasmine Scott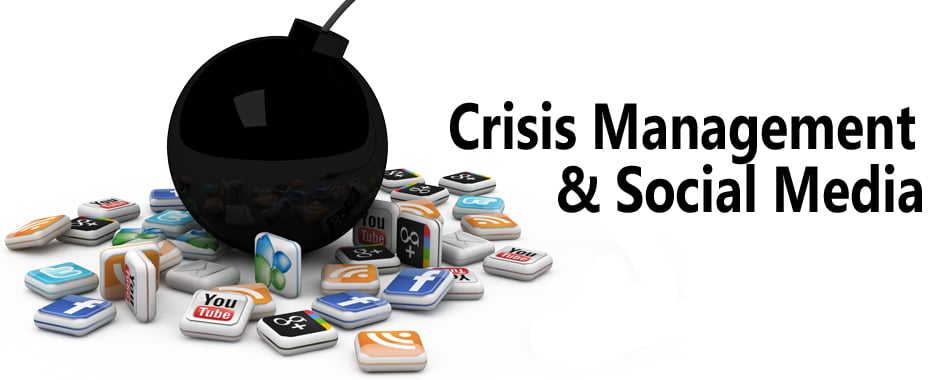 How a company handles a crisis is more important than the crisis itself. Crisis management builds a reputation and showcases company values. Social media plays a vital role in crisis management as well as the general perception of the brand.  It's a constantly updated instantaneous way to receive information and give an opinion. While your consumers are using social media to share their opinion, why not use it to share yours?
A common mistake that companies make is labeling social media as a form of promotion and then setting it off to the side. The reality, however, is that social media is THE way to communicate in 2018. Consider, for example, the role social media played during the 2017 United Airlines crisis when David Dao was extracted off a plane. United Airlines needed to remove four passengers from an overbooked flight. Airline staff kindly asked Dao, but he refused because he had to work at a hospital the next day. Airport security was called, and Dao was forcefully taken out of his seat and dragged down the aisle, only to result in a bloody mess on his face.
Passengers recorded the entire event with their cell phones, and within minutes, the incident involving United Airlines went viral. It happens that quick, and the effect is long-lasting. Despite a year passing since this incident, United Airlines is still working to rebuild the poor customer service reputation they have created.
Fortunately, not all companies are suffering from a bad viral video. Coca-Cola has a social media strategy and they show it off. The company has an entire section of their website dedicated solely to their social media strategy. The most endearing part is the five social media commitments as an organization: transparency, safety, respect, responsibility, and monitoring. All of this content is in plain view and easy to find, a true example of transparency.
How do you use social media to your advantage? Be prepared. It sounds obvious, but it should be obvious. Create a strategic plan that prepares, prevents, and protects your company from a case of bad social media engagement.  Let your customers know that you hear their complaints and that you're working to fix it. Embrace the mass two-way communication. Apologize, tell your story, be humble, and reinforce your values. Interact with your customers with their questions and face it head-on. There's no hiding from any situation when social media is this relevant in business.